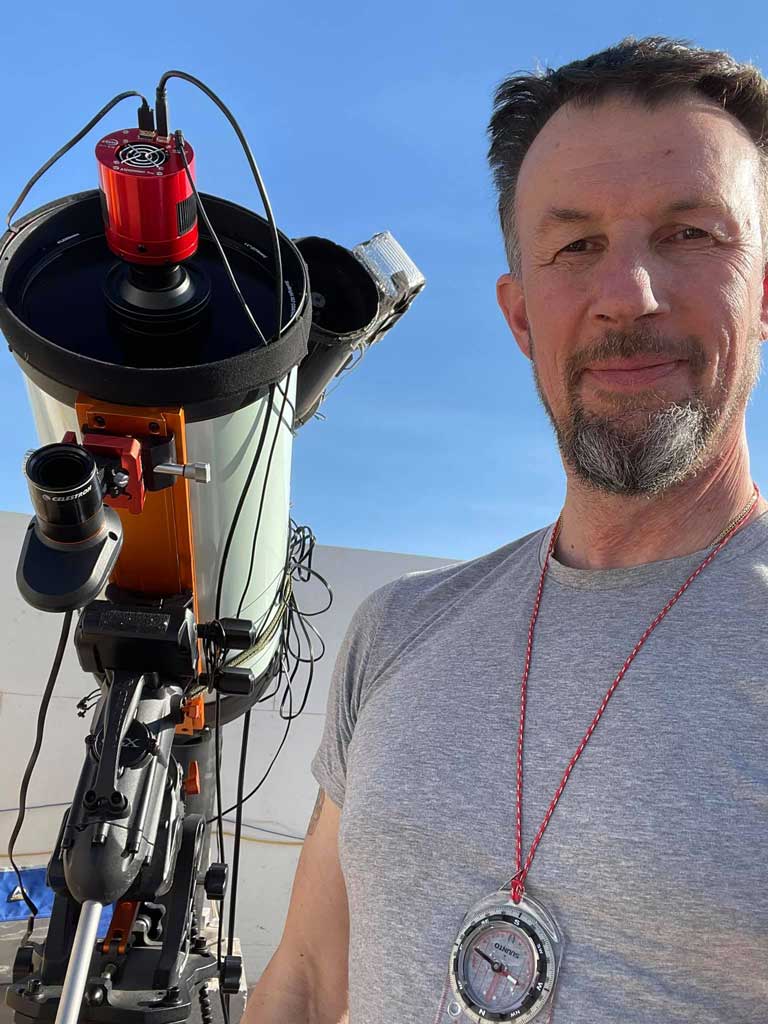 Finally got here! Animas, New Mexico, a long journey, 5 days and about 2,700 miles.
My scope is set up in one of the observatory sheds. All we need is no clouds and for the wind to drop. A balmy 83 degrees here. I stopped at some classy places on the way.
Finally starting to relax at Deep Sky, New Mexico…
Last night I saw the dark sky for myself and I have to say that it was impressive! Despite high winds and some slight high altitude haze, the experience was so much better than I've ever experienced. Of course, my equipment decided to throw all sorts of errors to start with but, with some field repairs and problem solving, it settled down and did a good job all night.
The viewing was so stable I managed to shoot over 100 3-minute frames. Woke up this morning to nothing but the sound of cooing doves and birds twittering.
This will make a nice base for the next three days…
The photo of the sky highlighting Ursa Major (Big Dipper) was just shot on my iPhone – amazing skies. I'm also traveling with a SPOT X a which is a tracker and text only Sat phone.
This looks like a good place to go for a hike. This has to be the loneliest place I've been to but in its own way, very beautiful. I'm really glad I brought everything with me – self reliance is important out here. I didn't in fact see any rattlesnakes but I did see nice cacti, bushes with razor sharp thorns, and some interesting rocks.