Here I go on phase two of my telescope installation voyage.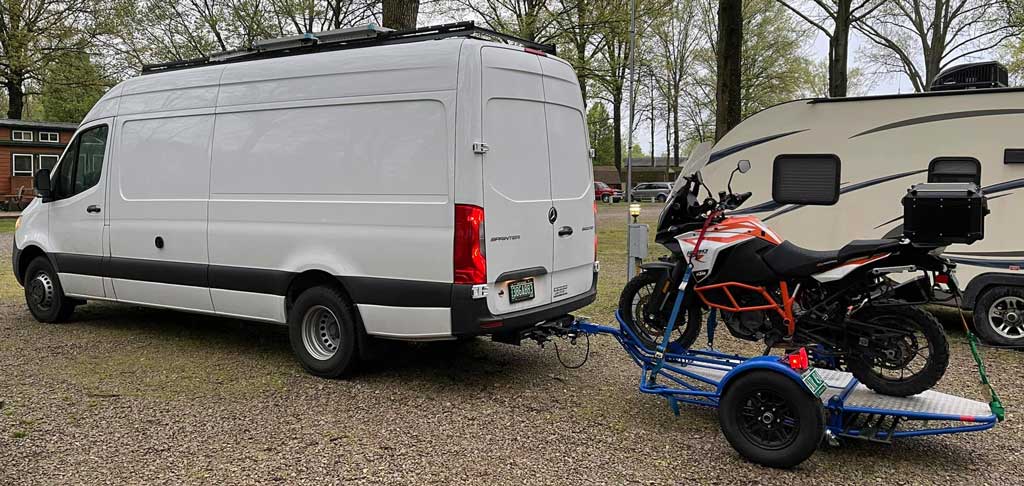 This time, I'm heading back to the same place, Dark Sky New Mexico as in Animas, NM and bringing with my
Planewave 14" CDK and massive L-350 mount, plus a bunch of hardware.
Covered a fair amount of ground today, 750 Miles. And I'm at Buckeye Lake, Ohio at the KOA.
I made several changes to the Sprinter some of which work. 😃 I now have a working stove and re-sited toilet that doesn't require gymnastics.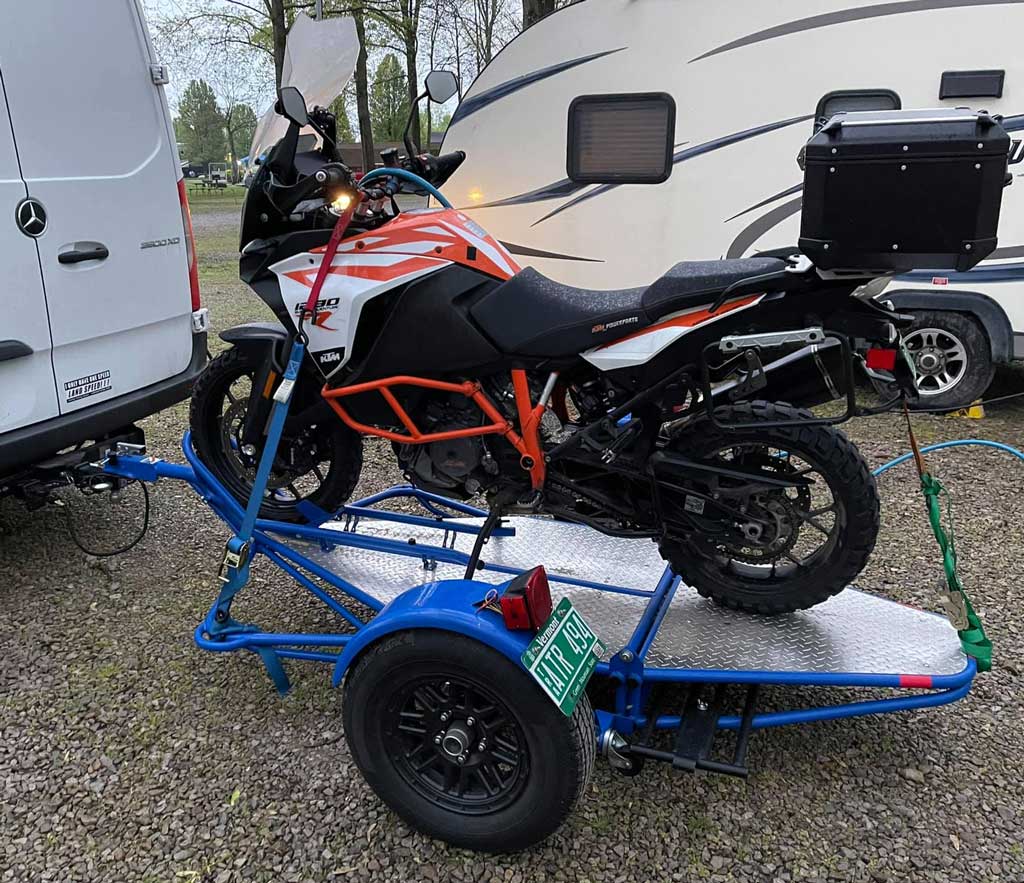 It's been raining and will be tomorrow, and that's a bit depressing but very cozy kicking back in my super-sized bed surrounded by cushions …oh, and a telescope. 😃 This time, I've also brought the KTM superadventure 1290 along to ride when I'm down there. Here's to the first outing for the extremely light and compact Kendon stand up trailer – only problem is I can't see it behind the van when I'm driving so I have to keep checking it's still attached!
Major problem today!

The van would not go into gear or out of park, so now on my way to the local MB dealership to see if it's a quick fix or not. Really disappointing for an almost new Mercedes.
Also incredibly disappointing – AAA Premier RV Coverage all they will do is tow and won't take the trailer so thankfully, the wonderful people at the Buckeye Lake KOA will store my motorcycle – more news later when I figure out what's going on.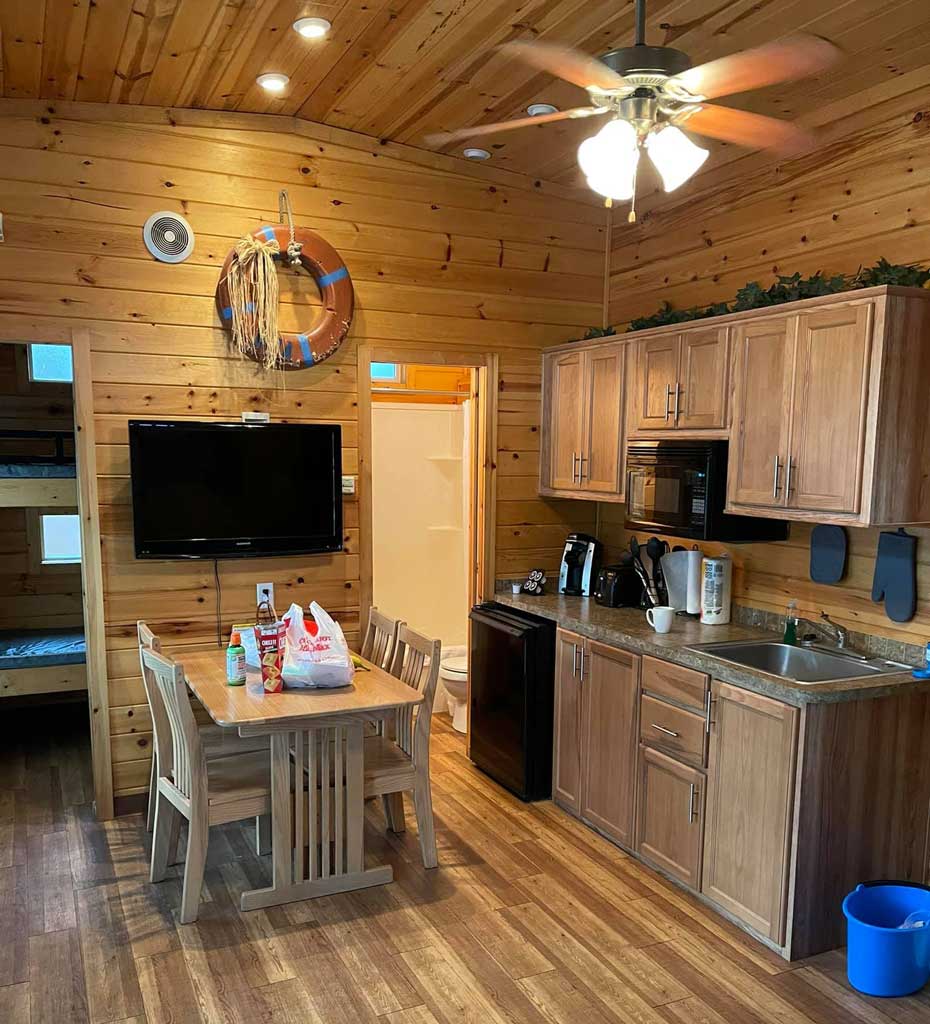 Tonight back at the KOA but in a cabin ( which is actually quite nice).
Plan A is that they hopefully fix the van by tomorrow afternoon and I'm on my way again.
Plan B is transfer the equipment to the rental pick up and use that – I'd prefer A. 😃
Just noticed the pick up has a tow hitch. 😀
Today was an interesting day. 😕
Mercedes dealer told me the Sprinter would be finished at 2 pm today, so I drove into Columbus to pick it up, only to be told on arrival, that actually it's NOT ready, and needs a new switch. I hastily extended my rental.
I spent the afternoon packing this little pickup truck with Mount, Telescope and other equipment keeping it safe from weather.
Eventually got on the road at around 5 and got to my hotel (got the last room in town) around 10 CST
Staying at what is called "Hotel Bastardos." But thankfully for one night.
I'm staying in Casey, Illinois, home of the world's largest rocking chair – go figure?😀
So I won't see the Sprinter for 10 days dammit, and I'll be staying in hotels and KOA camp cabins instead of my super comfy home away from home – a plague on you Mercedes-Benz! (oh, we just had a plague – something else bad then!)
I started my day today in Casey where apparently they have many outsized things here (not just the rocking chair). Outside this dealership, there was a pair of deer antlers the size of a large tree. Anyway, curiosity didn't get the better of me, so I didn't seek out the world's largest wind chimes. I just went for a run, and got on the road. Finishing the day with Mountain House camp food, nice scotch, and jet boil tea. 🙂
I'm back at one of my favorite KOA sites in Choctaw, Oklahoma. This time, in a basic cabin that's a bit like a garden shed with a bed in it, but it will be fine for tonight. I just realized, I covered 1,000 miles in the last 24 hours, so I deserve another iron butt award!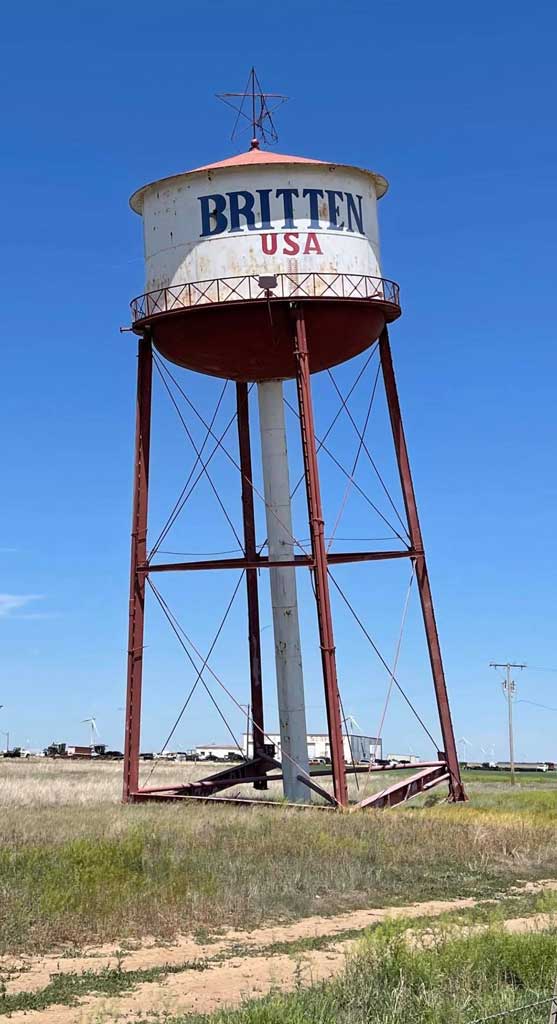 Road trip again today – not much of interest to see but a few exceptions.
I saw this water tower that looks about to topple on my last trip, so I had to stop to photograph it . It's in Groome, Texas.
I took a diagonal route (Rte 60 ) across the TX panhandle and through some of the most boring terrain I've ever seen. This whole area is given over to intensive beef production and after seeing this, I really want to stick to Grass fed beef. I passed a disgusting, inhumane feedlot – thousands of cattle jammed into massive pens in the baking sun.
Not much to see apart from grain elevators…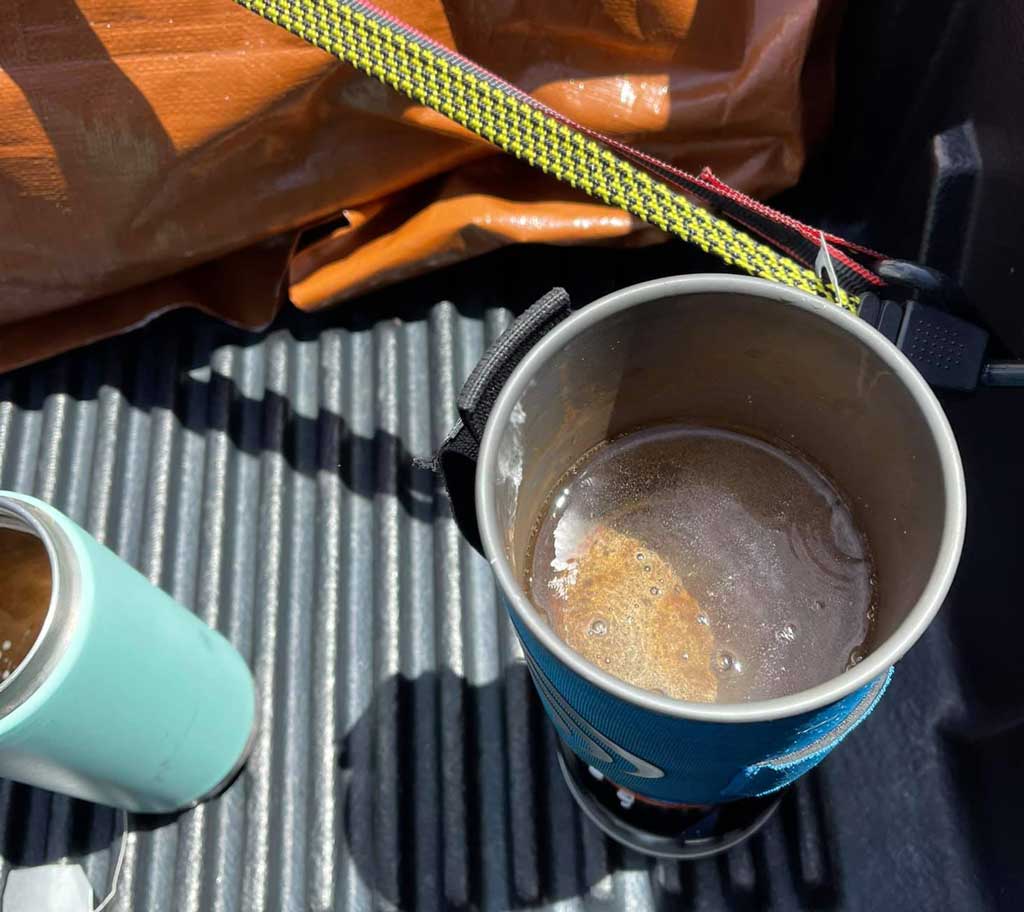 Very glad to get to New Mexico. I brought my trusty Jetboil to make tea on the way – an Englishman can face anything as long as he has TEA.😃