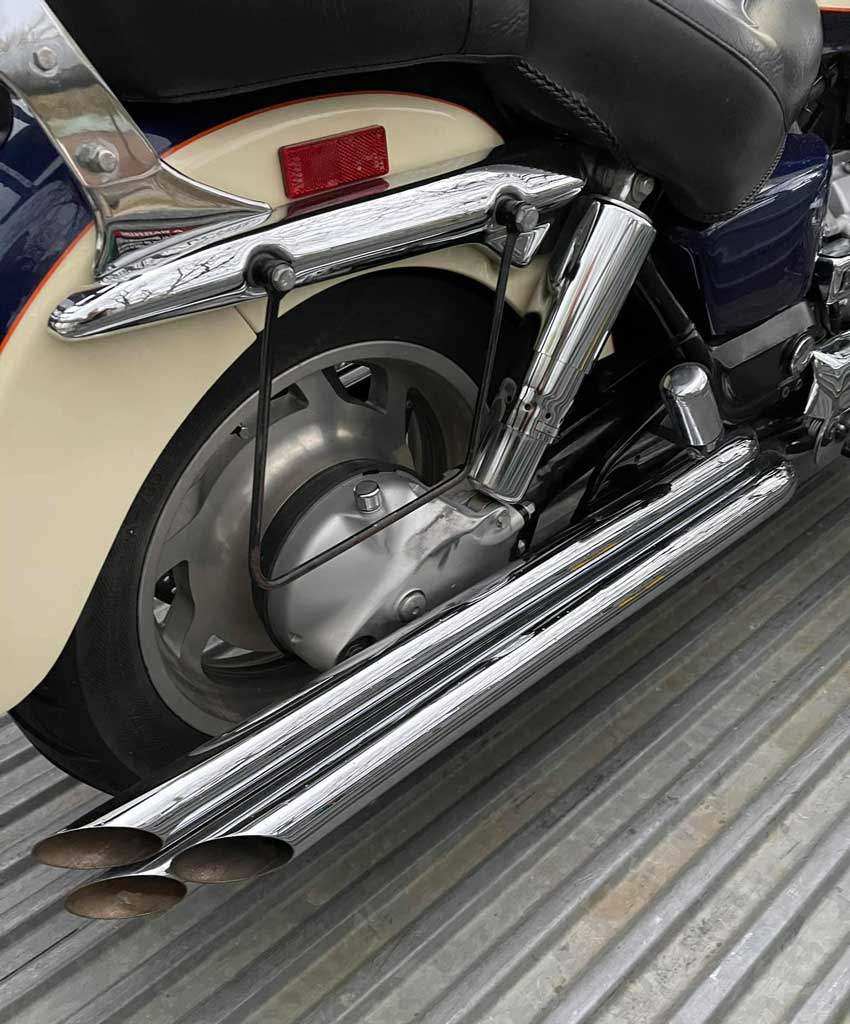 Back in Choctaw, Oklahoma tonight at the KOA after what was an unexpectedly tiring day.
500 miles covered, however I did treat myself to a cheer-up present, this crazy, beautiful-condition, 1998 Honda Valkyrie just up the road, which was for sale at Shawnee Honda Polaris Kawasaki in Shawnee, Oklahoma
. Not my usual kind of ride, but a bike I've always admired. This one has these really nice quiet pipes
.
Up with the lark tomorrow for a very long travel day.
I spotted the bike for sale last week and made plans to call in and pick it up today. The journey was OK but getting the timing right to get to U-Haul to rent a trailer then, get to the bike dealership on time was a bit frantic.
The salesman placed a quarter on edge, standing upright on the right cylinder bank and revved the engine. It didn't topple!